Green Smoothie Headquarters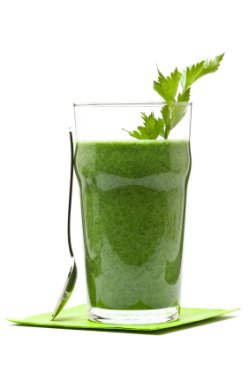 So you're ready to try a green smoothie?
Good choice :)
You've never heard of green fruit shakes? Click here to learn the basics.
Can't stand spinach or any vegetables at all?
Or maybe you think green drinks sound weird, or something just for super-health freaks, or even downright gross.
You are not alone. I felt the same way when I first heard about green drinks, and now they are a complete staple in my diet.
I encourage you to take a moment to learn the truth about green drinks.
It's not as scary as it sounds, I promise. You'll find it can even be an incredibly easy yet powerful solution to healthy eating.
Get ready to transform your health and boost energy, in a way you never thought was possible, let alone fun!

And the cold, smooth and refreshing texture of healthy fruit smoothies keeps me full and satisfied, making me less likely to crave ice cream and junk food. It helps me lose weight and stay healthy.
Fruit shakes are awesome any time of day – from breakfast to dessert or any time in between. It is perfect as a meal replacement or as a healthy snack.
Are you still new to making smoothies? It's easy, all you need is a blender.
But if want some excellent tips on the best techniques and smoothie ingredients, be sure to first read about how to make a fruit smoothie. Then return to this page and choose your free recipe!
Don't fall into the rut of making the same fruit smoothie every day. Below you will find my absolute favorite fruit shake recipes. Some are easy, old favorites, while others add a fun new twist.
I hope you enjoy! Be sure to tell me what you think about these fruit smoothie recipes in the comments below :)
Fruit Smoothies Recipes
Take the Challenge

Are you ready to give green fruit smoothies a try?  A good place to start is with a green energy smoothie challenge in your own life.
Read about my experience adding green fruit shakes to my diet, including free recipes and tips and advice to introduce this healthy habit into your own life, even if you're a complete beginner.
Then join in the fun, and try your own personal green smoothie challenge!
Green Drinks Recipes

Looking for some quick and easy green drink recipes? 
The list below includes everything from easy recipes to more advanced green shake recipes.
Feel free to take these recipes for smoothies and mix it up...use them only as a starting point, and add your own variations.
If you do enjoy these recipes or make any cool variations, I would really appreciate it if you leave a comment on that recipe's page :)
Green Banana Berry Smoothie Recipe


Green Strawberry Banana Smoothie Recipe


Frozen Mojito Smoothie Recipe - Healthy Green Fruit Shake in Disguise


Green Mango Strawberry Smoothie


Fruit Shake "To Go" - Green Berry Mango Smoothie


Green Healthy Breakfast Smoothie


Green Banana Peach Smoothie Recipe


Green Strawberry Blueberry Smoothie Recipe


Green Strawberry Apple Banana Smoothie Recipe


Blueberry Smoothie Recipe with Greens


Cantaloupe Smoothie Recipe with Fresh Spinach


Ginger Smoothie Recipe with Kale and Banana

Healthy Eating for Life

I hope you find the same happiness and health benefits that I did with green fruit shakes.
By gradually introducing them into my life, I got hooked and started craving my next smoothie and replacing more and more meals and snacks with green blender drinks.
I am overall satisfied with the effects it had on my diet, energy and overall life, and I don't plan on stopping any time soon.
I'm delighted to spread the word about this incredible drink and lifestyle.
So grab your green smoothie, and let's have a virtual toast to health and happiness!


Back from Green Smoothie to Joy of Smoothies Home
NEW! Like what you just read? Get more delicious smoothie recipes, tips and articles delivered straight to your email inbox.
Subscribe to my FREE monthly newsletter: The Smoothie Scoop.
I promise I will never send spam or bombard your inbox with too many messages :)